Welcome! We're glad you're here. Thank you for making the commitment to be part of PERIOD's inaugural giving circle, Club Red! You will be part of a community of our most committed supporters.
As our initial Club Red membership is by invitation only, we are excited to create a community of 30 founding members who will help PERIOD.'s programs remain strong. Our work to provide period products for those in need, educate the public about healthy menstruation, and advocate for fair and equitable menstrual policies relies on continued support. Because of your involvement, we will equip and train youth leaders to solve period poverty in their lifetime.
Your Commitments
Commit to giving $1,000 or more annually for 3 years
(can be paid in full, quarterly, or semi-annually)
Please donate below or contact us to discuss your gift.

Our Commitments
Create an intimate national network of menstrual equity champions for networking and camaraderie.


Provide virtual and in-person events such as Lunch & Learns, happy hours, and panel discussions with staff and advocates
Publicly list members In annual reports, on our website, and in key collateral (with permission)
Invited to PERIOD Happy Hours (in-person/virtually).
Early access to legislation updates, PERIOD's network updates, news about our programs, special event invitations.
Member-only newsletters and reports.
Introduce you to PERIOD's Youth Advisory Council, our dynamic youth board
Swag! Occasional gifts and special PERIOD. pieces sent to you!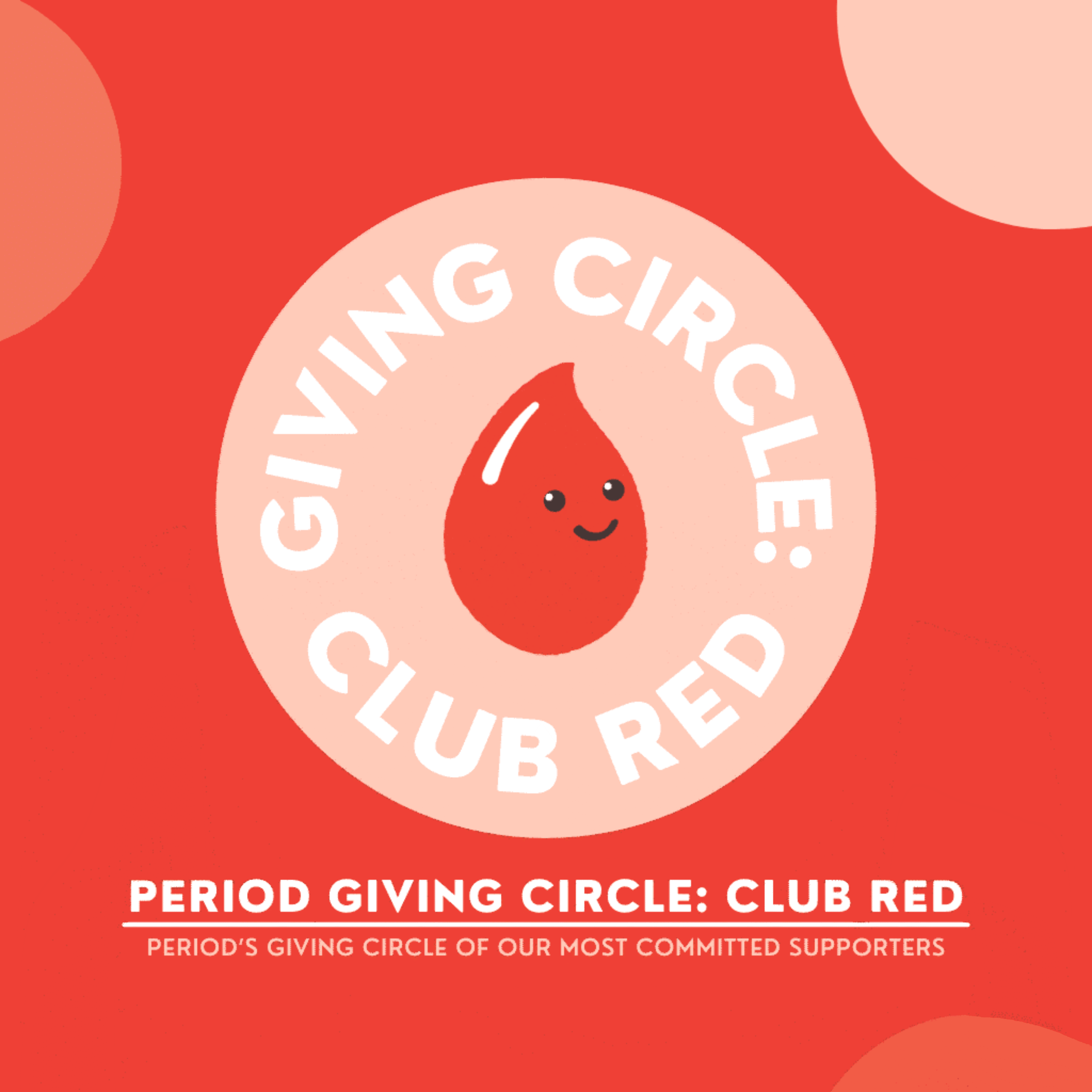 Please make your donation here and note below if and how you want to be listed on this site for other new members to see .(all the donation info here)
We are looking forward to our kick-off launch in mid-June, so be on the lookout for more information.
Again, welcome and thank you for being part of our first-ever Giving Circle, Club Red!
Warmly,
Michela Bedard
Executive Director
(213) 804-6781
Dara Wilk
Development Director
503-2671-1188