The PERIOD Mission
PERIOD is a youth-fueled nonprofit that strives to eradicate period poverty and stigma through service, education, and advocacy. Through the distribution of menstrual products, promotion of youth leadership, and championing of menstrual equity in policy, PERIOD aims to center those disproportionately affected by period poverty and support local efforts for menstrual equity.

Our Global Network
PERIOD is composed of hundreds of youth chapter members, grassroots organizers, service partners, and a network of partner organizations and companies. To learn more, visit our Get Involved page to find out which partnership is the right fit for you.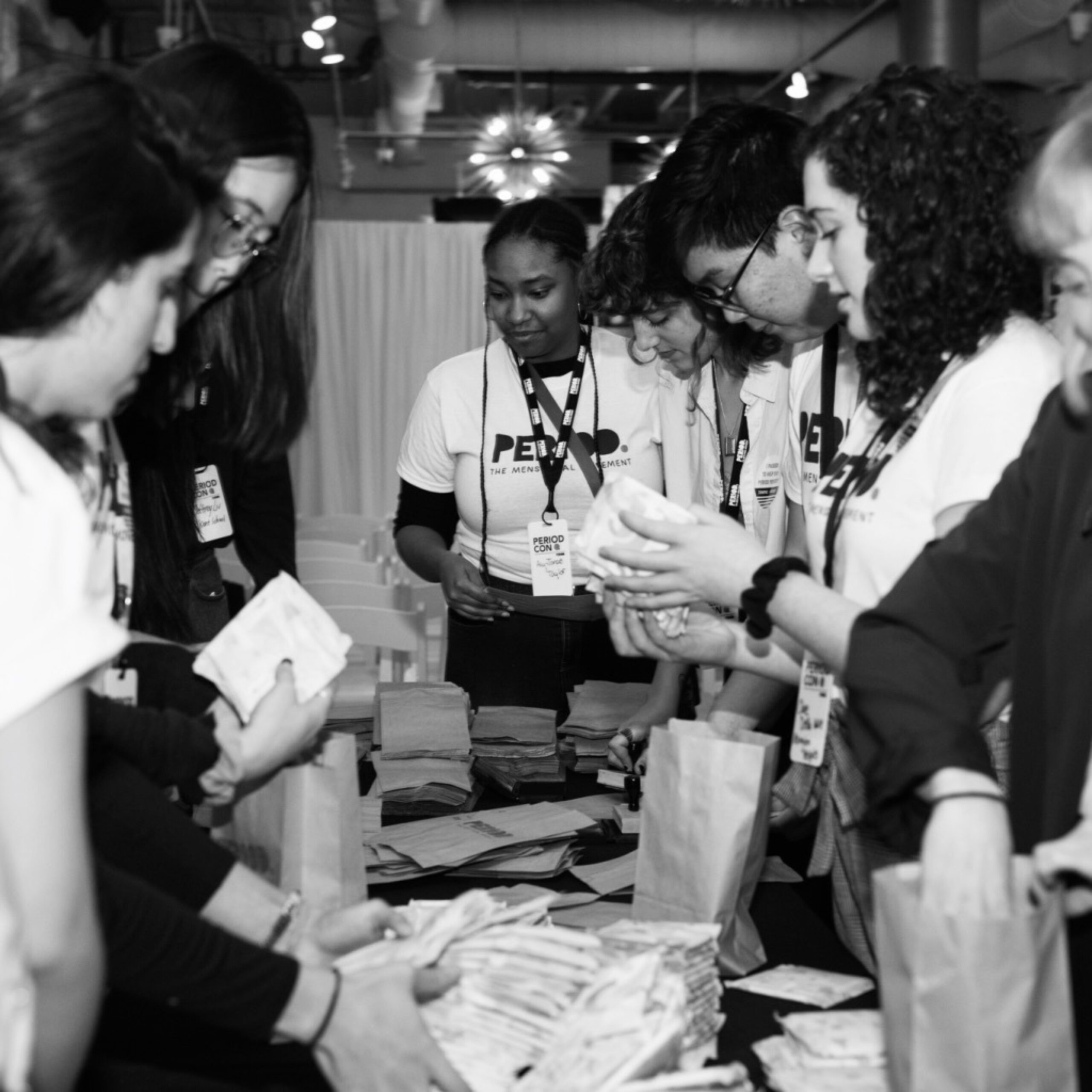 Photo Credit to Beatrice Domingo
Youth Advisory Council
The Youth Advisory Council is a governance committee tasked with supporting the work of PERIOD by providing insight and advice to PERIOD's programs and strategy. The group consists of 12 activists, ages 14-25, who meet bi-monthly to tackle essential questions and provide strategic advice to PERIOD staff and Board of Directors. Council Members are the voice and face of PERIOD's youth activists, and will ensure that the voices and diversity of young activists are heard and represented in PERIOD's decision making and program design.

Want to join the team? PERIOD is hiring!
Open positions with PERIOD are listed below. Check out the openings and click the links below to apply.
For volunteering opportunities, please email info@period.org.