PERIOD WORKPLACE CHAMPIONS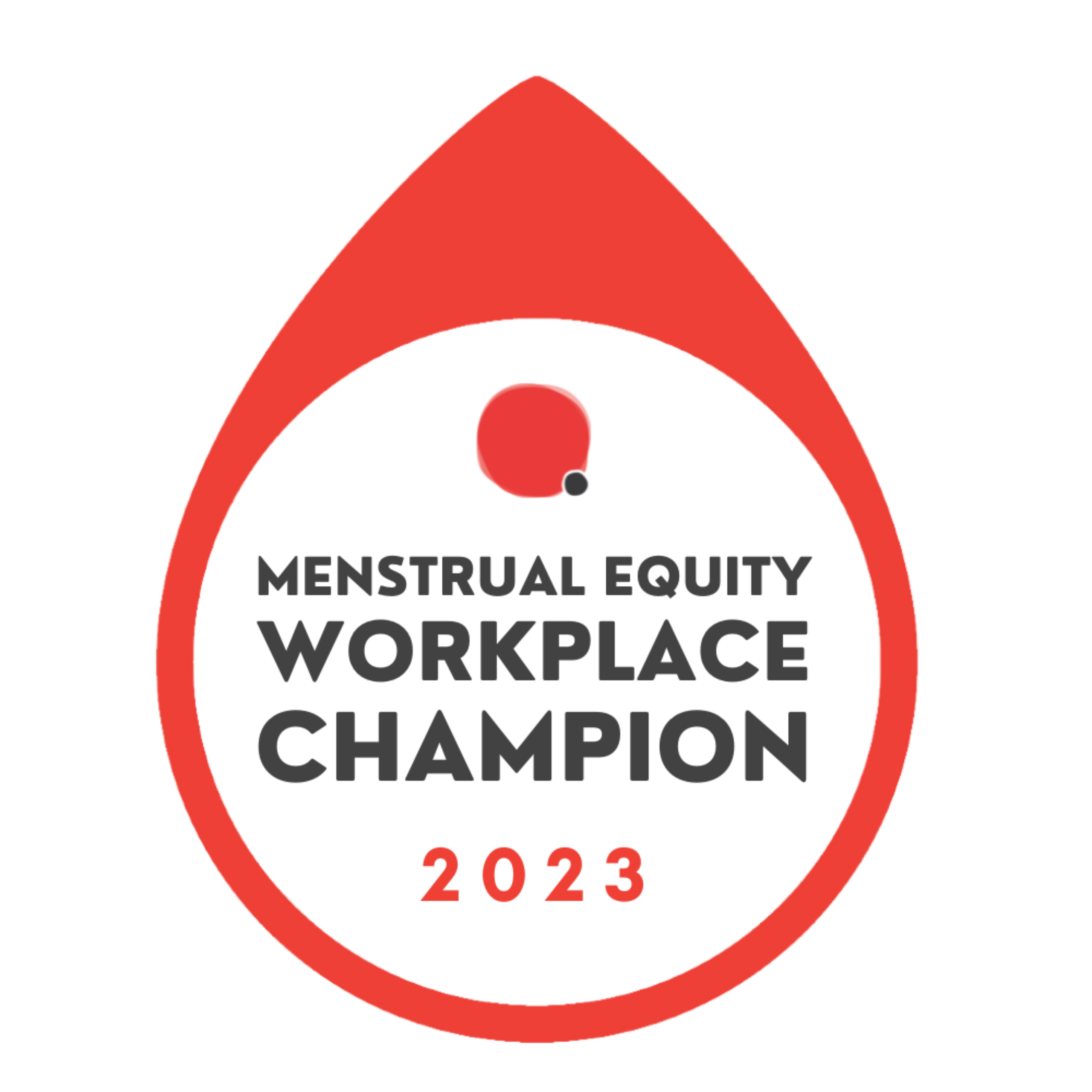 A HEALTHY WORKPLACE IS A PERIOD FRIENDLY WORKPLACE.
You don't have a normal HR Department anymore. It's time to up your benefits game as well. Access to affordable menstrual products is a matter of human rights. 83% of Gen Z employee candidates believe a company's commitment to inclusivity is important, and 11% of older women report missing work due to menopause symptoms in the past year.
Your Gen-Z hires deserve accessible period products at work.
Your corporate leadership deserve support through menopause.
NO MATTER WHERE YOUR EMPLOYEES LAND IN THEIR PERIOD LIFE CYCLE, THEY DESERVE TO HAVE THEIR MENSTRUAL HEALTH SUPPORTED AT WORK.

A BETTER WORKPLACE CULTURE FOR ALL PEOPLE WHO MENSTRUATE
INTRODUCING OUR INAUGURAL WORKPLACE CHAMPIONS!