Join Our Network!
PERIOD believes that period poverty and stigma are some of the most neglected issues affecting the world today. Our chapters are led by fearless and motivated activists who are fighting to eradicate period poverty and stigma in their communities across the United States and globally. Continue on to find out more about our chapter network, or getting involved in other ways like volunteering with us or participating in our Period Action Day!
With chapters in 49 US states and in over 50 countries, PERIOD activists have made strides for menstrual justice in their communities around the world. Click below to start your own chapter today, or learn more about work being done in your community.
Chapters work to advance PERIOD's mission of eradicating period poverty and stigma by creating action plans that employ our three pillars of service, education, and advocacy. Chapters run educational workshops in their community to reshape the way people think, talk, and learn about periods. They also distribute menstrual management products to people in their community and advocate for policy change to advance menstrual equity in their region or state.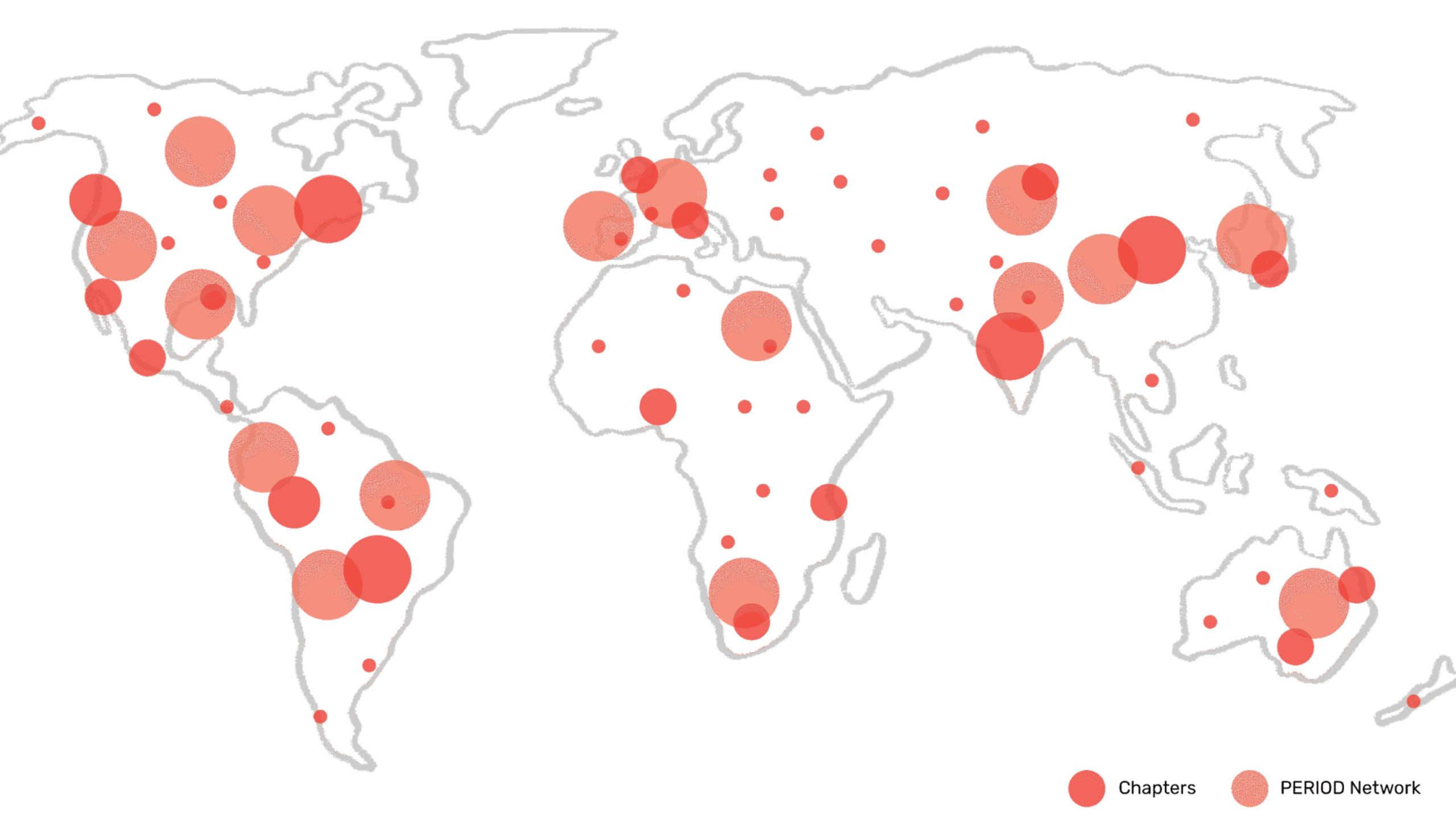 Chapter Stories
Below you can find stories from our incredible chapters around the world! Whether you've just joined the PERIOD fam, are a seasoned chapter looking for inspiration, or just want to browse the successes of your peers, check out the slide below! As always, remember to update the PERIOD staff with your events so we can help celebrate YOU!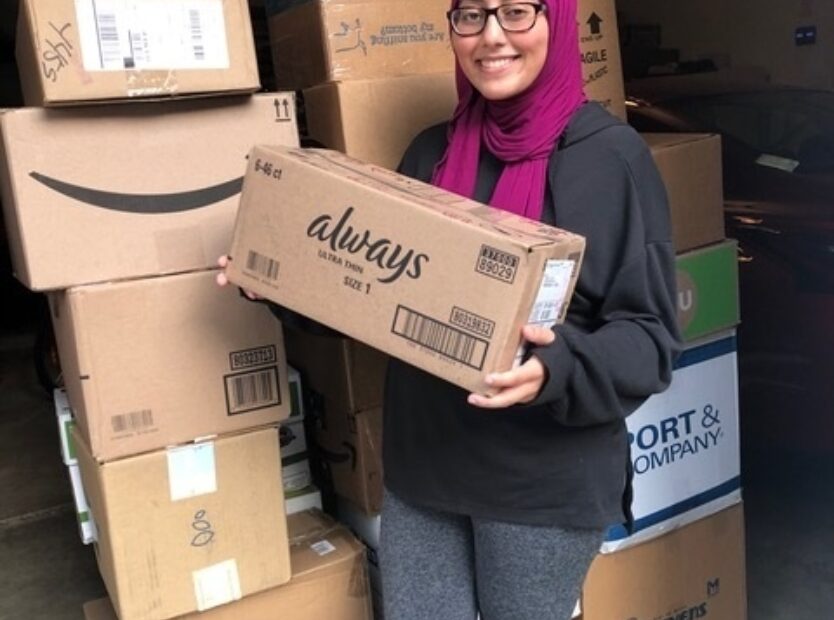 PERIOD @ Toledo, OH
"Thank you so much to everyone who came out to our donation drive to drop off product!"
PERIOD Toledo hosted a product drive to benefit menstruators in need in Beirut, Lebanon in the wake of the explosion in August. Periods don't stop in crises, and thanks to our tireless chapter members, menstruators will continue to be served where help is most needed.

Photo Courtesy of PERIOD @ Toledo
What is a PERIOD Chapter?

Meet Launch Pad
A One-Stop Shop To Supercharge Your Advocacy Efforts
Launch Pad - Coming Soon!
Formerly known as the Chapter Portal, the new Advocacy Launch Pad provides extensive resources to everyone, with corners of safe password protected areas for Chapter members to work directly with eachother and our team.
Learn about how to get a chapter up and running with step by step instructions and access to templates and important tools. You can learn more about hosting menstrual health education workshops. You can also learn about how to get involved in the politics behind fighting period poverty.

There is a wealth of information and resources that can be found in the Advocacy Center, so click below to start exploring!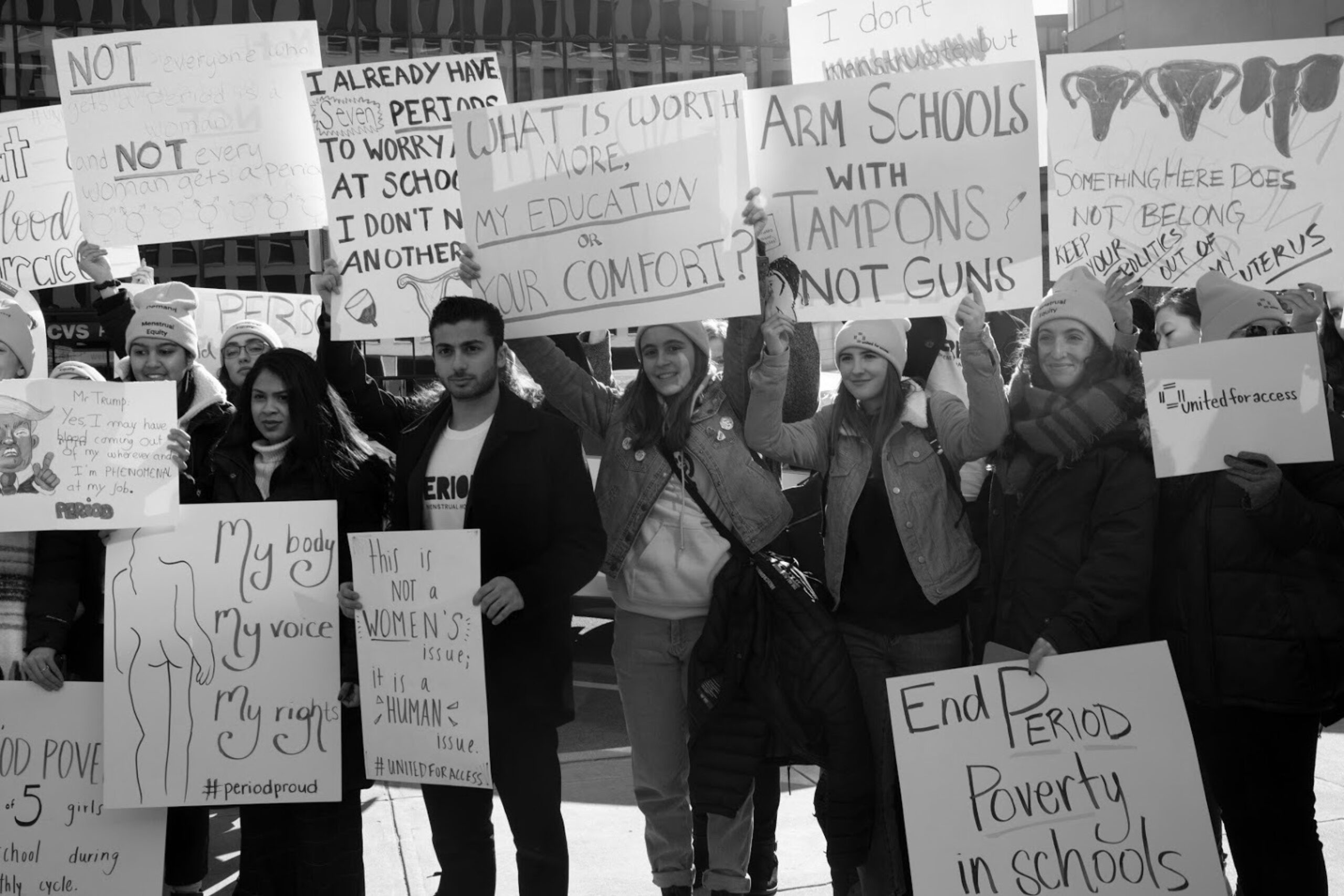 Period Action Day
Period Action Day is October 10th, 2020. This virtual event will highlight the hard work of the young activists in the menstrual movement and beyond, through panels, roundtables, and more! Learn more here.